What Traditio left out is all the major christian religions attendance is down. The trend for the last 20 years has been the "None's" They are people who believe in the Lord but will not join up with established religious church's and the trend is growing more then ever. In a way why should they when most are cheating on the TRUTH'S of faith that matter.

November 2, 2019 – All Souls Day
Double Feast
Newvatican Releases Official Figures of Novus Ordo Clergy
The Numbers Are Down Yet Again and Headed for a Crash
From: The TRADITIO Fathers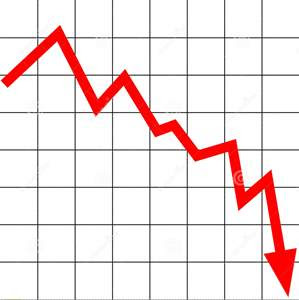 Newvatican Figures Show that Numbers of Newclergy
Are Down Yet Again and Are Headed for a Crash
Now There Is Only One Presbyter-Minister
For Every 15,000 Newchurchers
The Number of Nuns Has Plunged
The Number of Newseminarians Is Down
Newchurch Has Not Ordained Priests since 1968
When It Adopted the Protestantized New Ordinal
Which Merely "Installs" Presbyter-ministers"
"To Preside over the Assembly"
Not "to Offer the Holy Sacrifice of the Mass
For the Living and the Dead"
Why would any sane young man want to become a presbyter in Newchurch — and that includes both Novus Ordo clergy, as well as "Indult" clergy like those of the Fraternity of St. Peter, Institute of Christ the King, Society of St. John Vianney, and the rest? Newchurch hasn't ordained priests under the Sacrament of Holy Orders since its adoption of the Protestantized New Ordinal of 1968, which merely "installs" presbyters (ministers) to "preside over the assembly of the people," not "to offer the Holy Sacrifice of the Mass for the living and the dead."
Apparently, young men have figured out that the Newchurch presbyterate is an invalid fraud, as Newvatican's annual clergy figures for 2017, just reported, have dropped yet again. Now Newchurch has only one presbyter-minister for about each 15,000 Newchurchers. A further steep drop is expected for 2018 and 2019. Newchurch "nuns" plunged almost two percent in just the one year. Newchurch seminarians dropped almost one percent in the same period, for a drop of over ten percent over the last decade. Remarkably, the only category that increased was Newchurch bishops. This is one of Newchurch's problems: too many useless chiefs and no hardworking Indians! [Some information for this Commentary was contributed by the Vatican Press Office.]
True Catholics, these statistics show that the Newchurch of the New Order is continuing to sink badly. And why shouldn't it? It has become undeniable that the head of Newchurch, Francis-Bergoglio, is a pagan Marxist/Modernist who is not Catholic — is actually hostile to Catholicism. He claims that he can't judge sodomy, one of the four Biblical sins that cry out to Heaven for retribution. He claims that his best friends are atheists. He was trained by Marxist/Communist Newjesuits in Argentina. As the High Pirest Caiphas said, "What further need have we of witnesses?" (Matthew 26:65/DRV).